Haunted Maritimes – a Ghostly Waterman's Town
There's no place on the Eastern Shore quite like the City of Crisfield.  300 years ago it was built on a bed of oysters and started as a watermen's town with most of its population earning a living by harvesting the bounty of the Chesapeake Bay.   It was once known as the Seafood Capital of the World.
Today, the waterman culture still prevails and a guest on the ghost walk can soak up that culture whilst listening to stories of sea captains, Governors, seafood barons, merchants, doctors, millionaires, philanthropists and movie stars.
The walk included the Orrie Lee Tawes House famous for having strange things pop up in photographic images taken of it.  Check out the one our gallery.  Hear about the heir to Crown Cork and Seal, the World War One Veteran doctor, the last captain to pilot a commercial schooner across the ocean, the orphan turned movie star turned author who met death in a firey crash and the Governor who is the only person in Maryland history to occupy all three seats on the Board of Public Works.
Crisfield is an amazing town with rich ghost stories.  Don't miss this ghost walk.
PLEASE NOTE: WE DO NOT GO INSIDE THE PROPERTIES.  This is a ghost walk where stories of hauntings and unexplained events are shared while standing outside the property.
SITES ON THE CRISFIELD GHOST WALK – The Ghost Walk of  Crisfield will include the Corbin Library, Ananias Crockett House, Crisfield Cemetery, Gossamer – Dr. R. R. Martin, Tawes Library, Mc Cready Hospital, the Richard Christy House and more.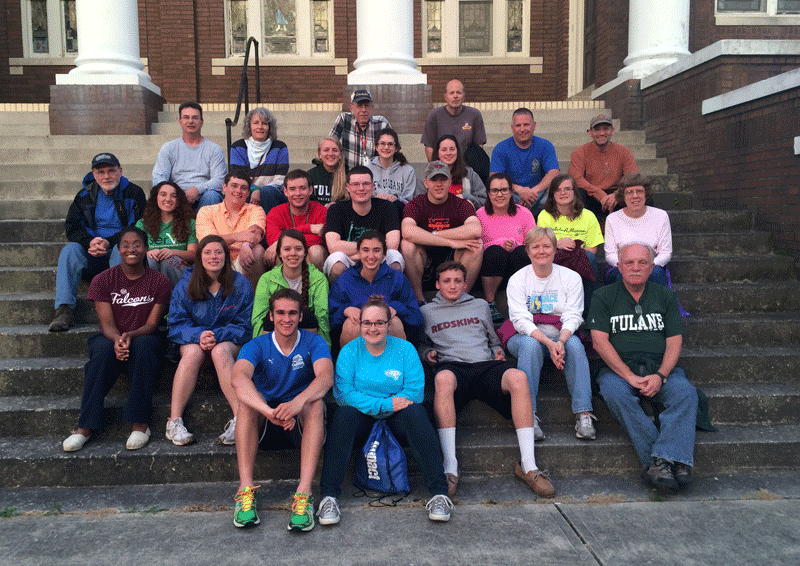 BLOG POSTS ABOUT CRISFIELD:
Lilyan Stratton Corbin Library .. and Mausoleum .. in Crisfield, MD
Haunted Tales of Crisfield
MEETING PLACE – Meet 15 minutes before the start of the tour on Main Street and Somerset Avenue in front of the Baptist Temple.
ONLINE MAP ROUTE – View the Crisfield Ghost Walk route on Google Maps
TIME & WEATHER: We walk in all kinds of weather except weather that threatens public safety. Please list CELL PHONE # when registering so in the unlikely event we need to cancel we can notify you. Dress for the weather and be aware that the ghost walk takes at least 1 to 1.5 hours and covers about 1.8 miles.
Bring your umbrella if it looks like rain
Wear comfortable shoes
Bring a flashlight.
Bring a camera.
CANCELLATIONS AND REFUNDS:  Full refund will be given if cancellation is made 48 hours prior to the tour's start.  If cancellation is NOT made within 48 hours of the tour, no refunds will be given. For reservations of 6 or more, we require 72 hours.  However, all registrations are transferable, so feel free to allow a friend or family member to attend in your place.  Just give them your order voucher.
SaveSave
SaveSave
SaveSave