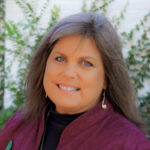 I'm Mindie Burgoyne, author of Haunted Eastern Shore: Ghostly Tales from East of the Chesapeake. I'd like to invite you to sign up to receive my Chesapeake Ghost Walks e-newsletter which will keep you updated about upcoming tours, presentations and ghost walks.
With each issue, I include a new ghost story  – I'm learning more every week.  I'll also have a section about what the fans say on our walks – perhaps some stories they've shared with me.  And I'll include a photo taken by one of our guests on the ghost walks that shows something strange or eerie.  I love to tell a story and the newsletter allows me to reach all of you every once in awhile.
Newsletter frequency?  Whenever I get to it.  I promise it won't be more than once a month, but I'll try to put out at least 7 or 8 a year.
Thanks for your support and interest.