Use the calendar below to select your tour date and book online!
Talbot – Caroline Ghost Tour (bus)
02/08/2014 @ 12:00 pm

-

4:00 pm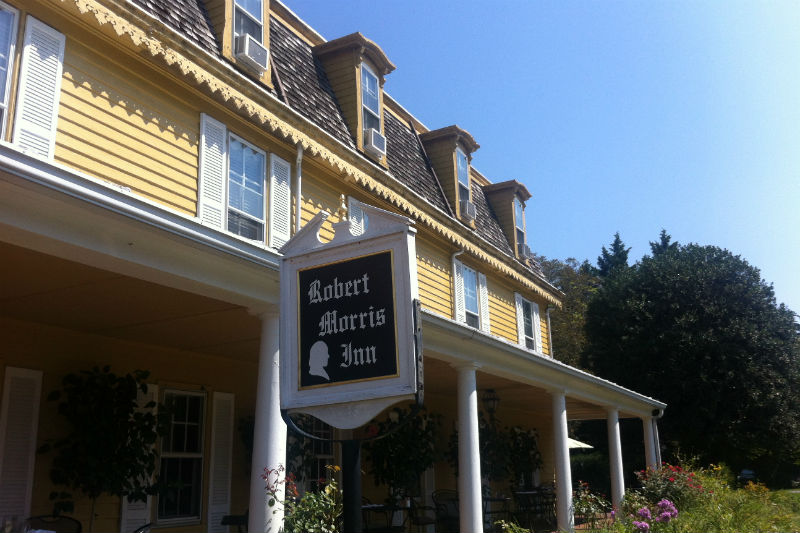 This registration is for a ghost tour of Central Talbot & Caroline Counties by bus on Saturday, Feb 8, 2014 at 12:00 noon
It will cover haunted sites not on the Easton or Denton Ghost Walks
GIFT CERTIFICATES AVAILABLE –

Mindie Burgoyne, author of Haunted Eastern Shore: Ghostly Tales from East of the Chesapeake has crafted this bus tour that will cover haunted sites in Talbot and Caroline Counties, on Maryland's Eastern Shore. A certified guide with an understanding of the Eastern Shore's haunted history will guide you around some of the most famous haunted sites on the Shore and recount the stories of soldiers, criminals, murderers, spirits of children and slaves escaping through the Underground Railroad. Research for these tours was gathered by studying county histories, old newspaper articles, oral commentary, personal interviews and the folklore collection in the Nabb Research Center at Salisbury University. The guide will point out places for where others have snapped digital images and seen apparitions and oddities, and you will walk through two cemeteries – one known to be haunted by the spirit of murderer, Marshall Price.
Talbot / Caroline Ghost Tour will meet at the Whitemarsh Cemetery which is approximately 40 minutes east of the Chesapeake Bay Bridge.
SITES ON THE TOUR include Whitemarsh Cemetery, Robert Morris Inn, the hanging tree, the Old Denton jail, Willson's Chance (haunted by the ghost of Annie Belle Carter), the grave of Marshall Price, Linchester Mill (site on the Underground Railroad) and Perry Hall.
MEETING PLACE: Whitemarsh Cemetery in Trappe at Route 50 and Manadier Raod) Map (you'll see the bus).
COST: $29 per person
Advanced Registration is required.
TIME & WEATHER: Ghost Tour Bus will be set to leave at noon. PLEASE EAT LUNCH BEFORE THE TOUR as there will be no opportunity to purchase lunch, you may bring snacks for the bus but also bring a bag for disposal of trash. We expect to be back between 4:00 and 5:00 pm. We tour in all kinds of weather except weather that is hazardous to public safety. If it looks like rain, bring an umbrella, rain coat and proper shoes. We will deboard the bus in several locations including Denton Cemetery. Dress for the weather.
"There is no such think as bad weather .. just inappropriate clothing."
Bring your umbrella if it looks like rain

Wear shoes befitting the weather.

Bring your camera. Picture taking is part of the fun. (no video or audio is allowed)
CELL PHONE: Be sure to list your cell phone number so that we can contact you in the unlikely event we need to cancel due to weather or emergency.
CANCELLATIONS AND REFUNDS: Full refund will be given if cancellation is made 48 hours prior to the tour's start. If cancellation is NOT made within 48 hours of the tour, no refunds will be given. However, all registrations are transferable, so feel free to allow a friend or family member to attend in your place. Just give them your order voucher.
If you wish to pay by personal check, please send check to Great Blue Media, 5775 Charles Cannon Road, Marion Station, MD 21838. Include which Ghost Walk you want to register for, your name, cell phone contact number, email and names of guests attending. Check must arrive 48 hours prior to the tour.
POSTS ABOUT HAUNTED TALBOT & CAROLINE:
The Murder of Sallie Dean and the Haunted Grave of Marshall Price
Does the Ghost of Wish Sheppard Haunt the Denton Jail?
Whitemarsh Graveyard in Trappe, MD
Perry Hall and the Frenchman's Oak
The Hanging Tree